Authorized Dealer
RadioShack
in Demopolis

---
---
Word of the Week "Then I will praise you with music on the harp, because you are faithful to your promises, O, my God." NLT
-- Psalm 71:22
---
Network IT does
COMPUTER
REPAIRS
and
VIRUS
REMOVALS
---
---
pluggedin
reviews - movies,
video/dvd, games,
television, music
---
---
DEMOPOLISEVENTS.COM
A public service provided by RadioShack / Network IT & Collins Communications, Inc.
Celebrating 100 Years!

The Music Study Club
of Demopolis
invites you to join them on
Thursday, Oct. 2nd at 7pm
at the DHS Auditorium.

Many Musical Tributes,
something for everyone!
RENEW OUR RIVERS
Lake Demopolis Cleanup


www.renewourrivers.com

October 10th & 11th
Demopolis City Landing

For info contact:
Jesse Johnson (APCO)
334-289-6160
or
Harvey Hawkins (Corps)
334-289-3540

Sponsored by Alabama Power A SOUTHERN COMPANY, the City of Demopolis,
and the US Army Corps of Engineers Mobile District.
|

Sawyerville Day Camp


All Proceeds go toward Summer 2015!

Saturday, October 4th
at St. Paul's Episcopal Church, Greensboro
Registration: 8am Run/Walk: 9am

What's new this year?
> 1-mile run/walk with COLOR!
> Our 5K route is now certified!!!
> Honoring Debbie Tabb for her love
and service to the camp.
What's the same?
> A great, family-friendly way to spend
a Saturday morning
> Blue Bell Ice Cream
> Crossed by Robert Broach and
DOOR PRIZES!

QUESTIONS?
Look us up on Facebook or email margaret.rankin@gmail.com
Register by mail or online at www.active.com

Giving abandoned animals a chance
to have a good life and a family to love!
LOCAL SUPPORT GROUPS
sponsored by
Bryan W. Whitfield Memorial Hospital
If you are living with cancer, you are NOT alone!
CANCER SUPPORT GROUP
Tuesdays at 6:00 p.m.
in the Cancer Care Center of Demopolis at BWWMH
For more information, call 334-287-2647
Your loved ones need you!
If someone you know and care about is suffering from
Alzheimer's Disease or a related dementia, there is something
you can do to help them and yourself. Join the...
Alzheimer's Support Group
Thursdays at 6:00 p.m.
in the Behavioral Health Outpatient Group Room at BWWMH
For more information, call 334-287-2805
---
Network IT will post your non-profit, Public Service announcements at no charge.
Email your announcement to DemopolisEvents@westal.net .
---
RadioShack / Network IT
304 U.S. Highway 80 East
Demopolis, AL 36732
(334) 289-5000
Telephones
Car & Home Audio
Consumer Electronics & Technology Products
Computer Repairs | Virus Removal
Monday thru Friday, 8:00a.m. - 6:00p.m.
Saturday, 9:00a.m. - 3:00p.m.
RadioShack
in Demopolis
Your place to get
the latest tech tools!
The Kindle Family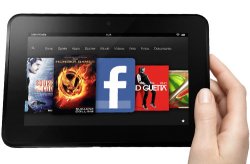 ---
---
---
---
---