Authorized Dealer
RadioShack
in Demopolis

---
---
Word of the Week
"And the LORD will be King over all the earth. On that day there will be one LORD -- His name alone will be worshiped." NIV
- Zechariah 14:9
---
Network IT does
COMPUTER
REPAIRS
and
VIRUS
REMOVALS
---
---
pluggedin
reviews - movies,
video/dvd, games,
television, music
---
---
DEMOPOLISEVENTS.COM
A public service provided by RadioShack / Network IT & Collins Communications, Inc.
HIGHWAY 80 SONGWRITERS FESTIVAL 2015

Friday, July 3rd, 6-9pm
at the Downtown Square,
Demopolis

FEATURING 10 Artists!
(including some Demopolis natives)

FREE to the PUBLIC!

Artist lineup includes Derek Norsworthy, Christina Christian,
Shawn Pffafman, Megan McMillan, Alan Hartzell, Steve Wilkerson,
Amy Lott, Mel Knapp, Melissa Joiner, & Britt Gully.

Food & drink vendors available, including Mug Shots!
Door prizes given. Grand prize - a guitar signed by all the artists!
T-shirts available for purchase - just $20.
Event also includes a children's Bouncy House.

There will be something for everyone to enjoy!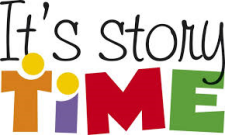 @ THE DEMOPOLIS PUBLIC LIBRARY
Every Wednesday at 10:00am!!!
Ages 1 - PreK
For more information, call 334-289-1595, ext. 5
Need help with computers
and new technology?

Schedule a Tech Tuesday appointment
at the Demopolis Public Library with
a librarian for one-on-one help.
Call 334-289-1595 for an appointment.
Giving abandoned animals a chance
to have a good life and a family to love!
LOCAL SUPPORT GROUPS
sponsored by
Bryan W. Whitfield Memorial Hospital
If you are living with cancer, you are NOT alone!
CANCER SUPPORT GROUP
Tuesdays at 6:00 p.m.
in the Cancer Care Center of Demopolis at BWWMH
For more information, call 334-287-2647
Your loved ones need you!
If someone you know and care about is suffering from
Alzheimer's Disease or a related dementia, there is something
you can do to help them and yourself. Join the...
Alzheimer's Support Group
Thursdays at 6:00 p.m.
in the Behavioral Health Outpatient Group Room at BWWMH
For more information, call 334-287-2805
---
Network IT will post your non-profit, Public Service announcements at no charge.
Email your announcement to DemopolisEvents@westal.net .
---
RadioShack / Network IT
304 U.S. Highway 80 East
Demopolis, AL 36732
(334) 289-5000
Telephones
Car & Home Audio
Consumer Electronics & Technology Products
Computer Repairs | Virus Removal
Monday thru Friday, 8:00a.m. - 6:00p.m.
Saturday, 9:00a.m. - 3:00p.m.
RadioShack
in Demopolis
Your place to get
the latest tech tools!
The Kindle Family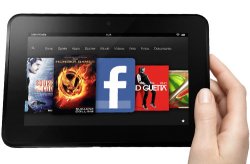 ---
---
---
---