---
---
Word of the Week
"LORD, when I look at your heavens, the work of your fingers, the moon and the stars, which you have set in place, what is man that you are mindful of him, and the son of man that you care for him?" NLT
- Psalm 8:3-4
---
---
pluggedin
reviews - movies,
video/dvd, games,
television, music
---
---
DEMOPOLISEVENTS.COM
A public service provided by Collins Communications Inc.
All Proceeds benefit the Men's Spring Rally!
THURSDAY MORNING
MEN'S PRAYER BREAKFAST RIB SALE
$22 each (pre-sale only)
To order, contact Jim Stanford at 334-341-0118
or John Scales at 334-217-0749
Pick up at Fairhaven Baptist Church
Saturday, October 24th, 8am-10am
Special Worship Service of Remembrance
for families who have lost children to
miscarriage, stillbirth, abortion, accident, or illness.

Thursday, October 15th at 7pm
First Presbyterian Church of Demopolis

It is our hope that we can reach out with the love of Jesus as
God's people to offer God's love, grace, peace, and comfort
to those who are grieving and have endured unspeakable loss.

For more information, call 334-289-3895
Sawyerville Day Camp 5K

Saturday, October 17th
All proceeds go towards Summer 2016!

Registration: 8am Run/Walk: 9am Cost: $25
St. Paul's Episcopal Church in Greensboro, AL

1-mile run/walk with color!
Our 5K route now is certified!!!
A great, family-friendly way to spend a Saturday morning!
Wooden crossed by Robert Broach, and Door Prizes!
T-shirt for all pre-registered runners and walkers!

Register by mail or online at www.active.com
Look us up on Facebook, or email margaret.rankin@gmail.com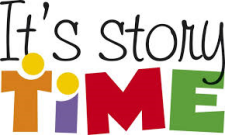 @ THE DEMOPOLIS PUBLIC LIBRARY
Every Wednesday at 10:00am!!!
Ages 1 - PreK
For more information, call 334-289-1595, ext. 5
Need help with computers
and new technology?

Schedule a Tech Tuesday appointment
at the Demopolis Public Library with
a librarian for one-on-one help.
Call 334-289-1595 for an appointment.
Giving abandoned animals a chance
to have a good life and a family to love!
LOCAL SUPPORT GROUPS
sponsored by
Bryan W. Whitfield Memorial Hospital
If you are living with cancer, you are NOT alone!
CANCER SUPPORT GROUP
Tuesdays at 6:00 p.m.
in the Cancer Care Center of Demopolis at BWWMH
For more information, call 334-287-2647
Your loved ones need you!
If someone you know and care about is suffering from
Alzheimer's Disease or a related dementia, there is something
you can do to help them and yourself. Join the...
Alzheimer's Support Group
Thursdays at 6:00 p.m.
in the Behavioral Health Outpatient Group Room at BWWMH
For more information, call 334-287-2805
---
We will post your non-profit, Public Service announcements at no charge.
Email your announcement to DemopolisEvents@westal.net .
---
Collins Communications Inc.
1009 West Jackson St.
Demopolis, AL 36732
(334) 289-0439
Computer Repairs | Virus Removal
Monday thru Friday, 8:00a.m. - 5:00p.m.

COMPUTER
REPAIRS
and
VIRUS
REMOVALS
---
---
---
---