Authorized Dealer
RadioShack
in Demopolis

---
---
Word of the Week "But let all who take refuge in you rejoice; let them sing joyful praises forever. Spread your protection over them, that all who love your name may be filled with joy. For you bless the godly, O LORD; you surround them with your shield of love." NLT
- Psalm 5:11-12
---
Network IT does
COMPUTER
REPAIRS
and
VIRUS
REMOVALS
---
---
pluggedin
reviews - movies,
video/dvd, games,
television, music
---
---
DEMOPOLISEVENTS.COM
A public service provided by RadioShack / Network IT & Collins Communications, Inc.
Community
Read

Alabama author Joe Brown's 1971 novel Addie Pray was the basis for the hit film "Paper Moon." Narrated by 11-year-old Addie Loggins, the story begins in Marengo County. It follows her adventures with Long Boy, who may or may not be her father, as they con unsuspecting people out of their money in the Depression-era South. Both children and adults will find delight in this book!
Contact 334-289-1595 for more information.
Giving abandoned animals a chance
to have a good life and a family to love!
LOCAL SUPPORT GROUPS
sponsored by
Bryan W. Whitfield Memorial Hospital
If you are living with cancer, you are NOT alone!
CANCER SUPPORT GROUP
Tuesdays at 6:00 p.m.
in the Cancer Care Center of Demopolis at BWWMH
For more information, call 334-287-2647
Your loved ones need you!
If someone you know and care about is suffering from
Alzheimer's Disease or a related dementia, there is something
you can do to help them and yourself. Join the...
Alzheimer's Support Group
Thursdays at 6:00 p.m.
in the Behavioral Health Outpatient Group Room at BWWMH
For more information, call 334-287-2805
---
Network IT will post your non-profit, Public Service announcements at no charge.
Email your announcement to DemopolisEvents@westal.net .
---
RadioShack / Network IT
304 U.S. Highway 80 East
Demopolis, AL 36732
(334) 289-5000
Telephones
Car & Home Audio
Consumer Electronics & Technology Products
Computer Repairs | Virus Removal
Monday thru Friday, 8:00a.m. - 6:00p.m.
Saturday, 9:00a.m. - 3:00p.m.
RadioShack
in Demopolis
Your place to get
the latest tech tools!
The Kindle Family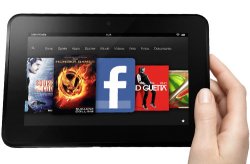 ---
---
---
---