Authorized Dealer
RadioShack
in Demopolis

---
---
Word of the Week "If you've gotten anything at all out of following Christ, if His love has made any difference in your life, if being in a community of the Spirit means anything to you, if you have a heart, if you care -- then do me a favor: Agree with each other, love each other, be deep-spirited friends. Don't push your way to the front; don't sweet-talk your way to the top. Put yourself aside and help others get ahead. Don't be obsessed with getting your own advantage. Forget yourselves long enough to lend a helping hand."
The Message Phil.2:1-4
---
Network IT does
COMPUTER
REPAIRS
and
VIRUS
REMOVALS
---
---
pluggedin
reviews - movies,
video/dvd, games,
television, music
---
---
DEMOPOLISEVENTS.COM
A public service provided by RadioShack / Network IT & Collins Communications, Inc.
Christmas on the River
NOMINATIONS SOUGHT for ST. NICHOLAS

Nominations must be submitted
in written form and received by the
Chamber of Commerce no later than
November 21st.
Unsigned nominations will not be accepted.

Do you know a Demopolis resident who you
believe best portrays the spirit of Christmas all year long by being involved in the development of the lives of children in our community?
Write a letter of recommendation on their behalf!

Send your letter to the Chamber at P.O. Box 667, Demopolis AL 36732, or fax it to
334-289-1026, or drop it off at the Chamber office, 102 E. Washington St.,
or email your nomination to demopchamber@yahoo.com.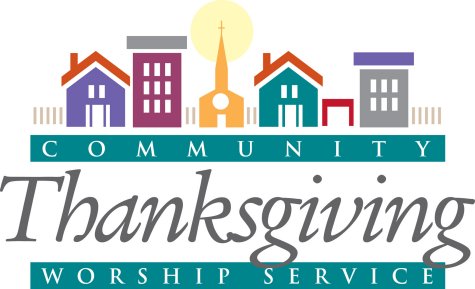 |
Sunday, Nov. 23rd at 6pm
at Fairhaven Baptist Church, Demopolis
Child care provided for little ones through 2nd grade.
Hosted by the
Blackbelt Christian Ministerial Association
Demopolis Citizen's Police Academy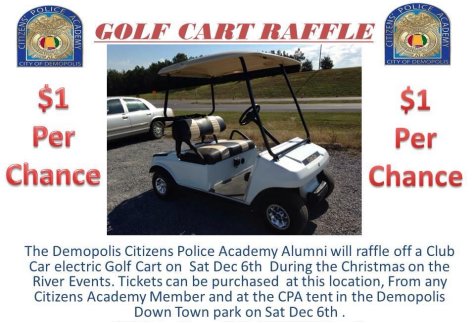 You do not need to be present to win, but winner must pick up the price -- No Delivery.
Bigbee Humane Society Fundraiser
CHRISTMAS PHOTO SESSION!

Saturday, Dec. 13th, 8am-Noon
at Fleming Photography
1103 W. Jackson St., Demopolis

COST: $10 Shelter Donation
will get 2 4"x5" prints
Christmas Cards or packages can be
ordered through Fleming Photography.

Bring your pets and/or family! Pets must be well-behaved and on a
leash or in a carrier. Pictures can be taken with your horses outside.
The Demopolis Singers
Christmas Concert

Sunday, December 14th at 2:00pm
Monday, December 15th at 7:00pm
|
Performing at the
Demopolis High School Fine Arts Auditorium
701 Highway 80 East, Demopolis

No admission. Donations accepted.
Lily's Heart Christmas Toy Drive

Donations will be delivered
by Santa and his helpers to
Children's Hospital
in Birmingham
DECEMBER 15th

Donation Box at RadioShack

New Unwrapped TOYS!

Giving abandoned animals a chance
to have a good life and a family to love!
LOCAL SUPPORT GROUPS
sponsored by
Bryan W. Whitfield Memorial Hospital
If you are living with cancer, you are NOT alone!
CANCER SUPPORT GROUP
Tuesdays at 6:00 p.m.
in the Cancer Care Center of Demopolis at BWWMH
For more information, call 334-287-2647
Your loved ones need you!
If someone you know and care about is suffering from
Alzheimer's Disease or a related dementia, there is something
you can do to help them and yourself. Join the...
Alzheimer's Support Group
Thursdays at 6:00 p.m.
in the Behavioral Health Outpatient Group Room at BWWMH
For more information, call 334-287-2805
---
Network IT will post your non-profit, Public Service announcements at no charge.
Email your announcement to DemopolisEvents@westal.net .
---
RadioShack / Network IT
304 U.S. Highway 80 East
Demopolis, AL 36732
(334) 289-5000
Telephones
Car & Home Audio
Consumer Electronics & Technology Products
Computer Repairs | Virus Removal
Monday thru Friday, 8:00a.m. - 6:00p.m.
Saturday, 9:00a.m. - 3:00p.m.
RadioShack
in Demopolis
Your place to get
the latest tech tools!
The Kindle Family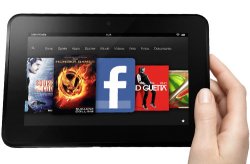 ---
---
---
---
---